About Carolyn
Carolyn Jennings blossomed as a writer after working as a CPA(!) for over a decade. She dabbled in the delights of short story, essay, and freelance before giving her heart entirely over to poetry. Inspired by Frances Driscoll's The Rape Poems, Carolyn realized that she was less interested in poetry for poetry's sake than in poetry that nurtures and heals. Thus began an enchanting and arduous ten-year journey through the craft of poetry and creating a memoir told in poetry. As the manuscript reached its final edit, Carolyn was called to Journal to the Self® facilitation. As soon as she completed her certification training, she opened Writing Our Wings workshop to offer others the insights of journaling!
Eating Disorder Intuitive Therapy™ Certification
In 2016, Carolyn earned certification in Eating Disorder Intuitive Therapy (EDIT)™, the treatment approach developed by Dr. Dorie McCubbrey, MSEd, PhD, LPC, CEDS. It has been used in clinical practice for more that 20 years, and it is based on five principles which Dr. Dorie learned as a result of her own journey of recovery from eating disorders. EDIT™ involves a shift from the voice of the eating disorder (ED) to the healing wisdom of the Intuitive Therapist (IT), facilitated by ED-IT dialogues with an EDIT™ Certified practitioner. This comprehensive method guides clients to improve overall Self-Care, learn how to prevent relapse—and much more. The overall outcome is "complete recovery"—where the individual is free of eating disorder behaviors, and has reconnected with their True Self. http://editcertified.com
Top Twelve Highlights of the Joys of Guiding Journal-Writing Journeys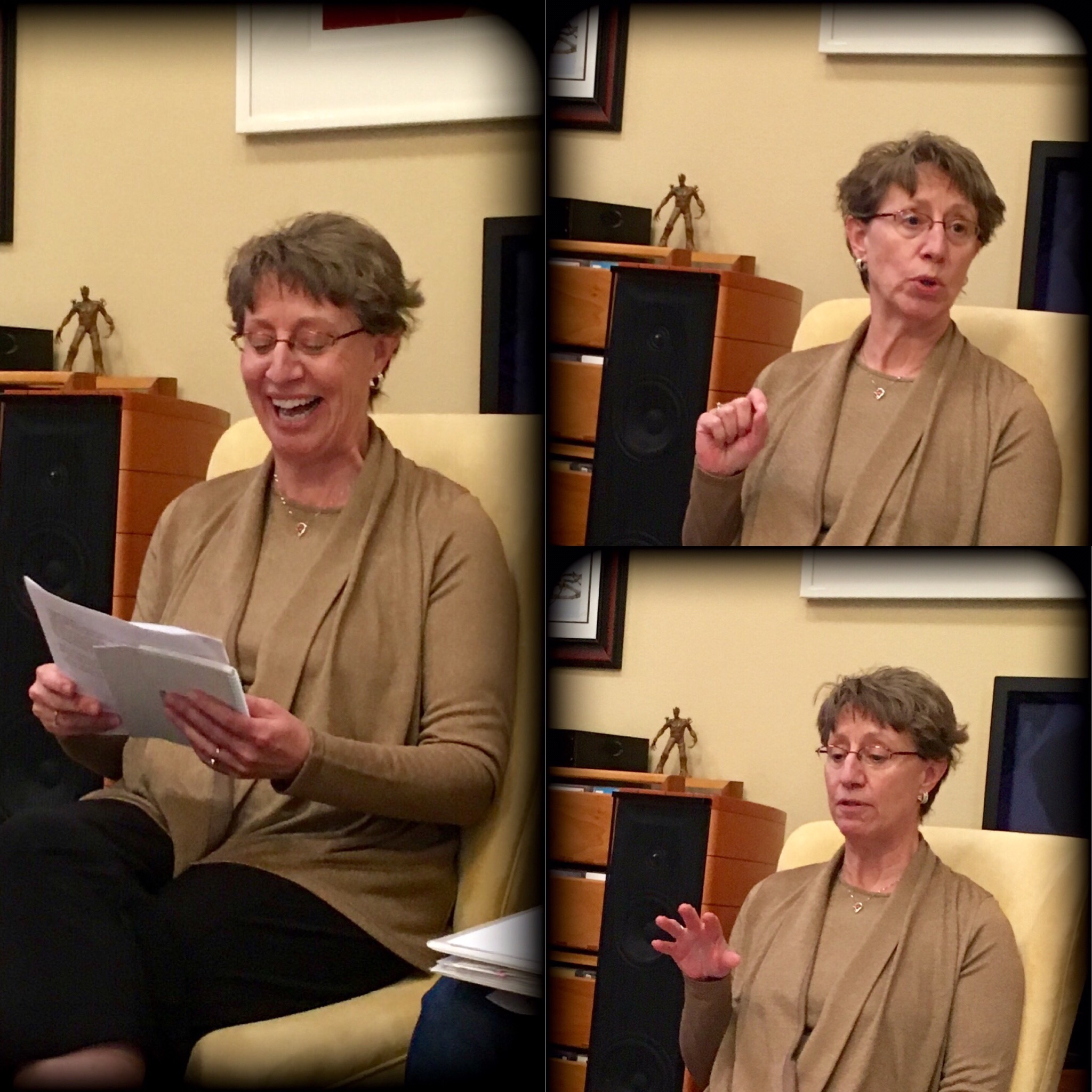 Presenting Writing through Stress and Shame at the National Eating Disorder Association Conference in Washington DC in 2013 and being invited back to present the same workshop at their annual conference in San Diego in 2015 http://www.nationaleatingdisorders.org.
Writing for Recovery Blog Series: A Guide to Journaling and Self-Discovery, National Eating Disorder Association web site (links on my Home Page).
Co-presenting A New Approach to Healing and Trauma Recovery: When Writing Can Access What A Client Can't Say with Kathleen Adams, founder of The Center for Journal Therapy, at the Eating Recovery Center Foundation Conference in Denver in 2016.
Learning to Love Our Bodies, an 8-week workshop journey presented at Positive Pathways http://positivepathways.com.
Writing the Wings of Our Recovery, a 6-week workshop journey presented at various locations—including the Eating Disorder Foundation in Denver http://www.eatingdisorderfoundation.org.
Writing Through Transitions, a 6-week workshop journey presented at various locations—including Boulder Valley School District Lifelong Learning.
Expressive Writing for Health and Trauma Recovery: Tools for Therapists and Other Helping Professionals co-facilitated with Kate Thompson, MA, CJT http://katethompsontherapy.com.
Co-presenting with SoulCollage® maven Laura Lyon Nurturing the Soul: A Day of SoulCollage® and Journal to the Self® in the Sangre de Cristo mountains, 2014 and 2015; Walking A Path of Wholeness: A Weekend of SoulCollage® and Journal to the Self® at Loretto Spirituality Center, 2016; and a number of one-day, deep-dive workshops http://www.lauralyonstudio.com.
Journal to Wholeness: From Anorexia to Addiction, Bipolar Disorder and Recovery Conference 2012 with author Marya Hornbacher, presented by The Intefaith Network on Mental Illness ~ member of organizing committee and panel moderator at the conference session Eating Disorders: Hope for Recovery?
Creator of Giving Voice to Hunger, an evening of poetry and vignettes during National Eating Disorder Awareness Week 2012, collaboration with poet Karen Douglass and Mirror Image Productions.
Holiday workshops that hold hearts in a circle of writers, Finding the Light in the Holidays since 2008 and Writing the Wings of the New Year since 2009.
My newest love and highlight, Writing Our Wings Monthly Drop-In Writing Group open to all writers, wannabe writers, explorers, creatives and even those who think they could never write (details on Upcoming Events Pagei).
Top Ten Highlights of the Riches of Learning How To Guide Journal-Writing Journeys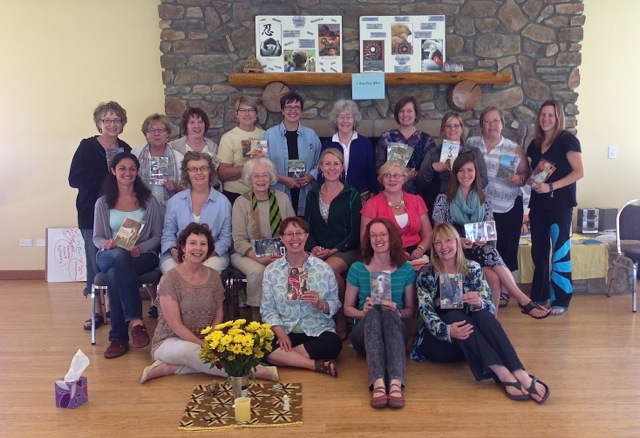 Writing and Healing taught by Kathleen Adams and Joy Sawyer, University of Denver, 2007
Journal to the Self® taught by Jane Pace, 2008 http://janepacecoaching.com
Journal to the Self® Instructor Certification training taught by Kathleen Adams, 2008 http://journaltherapy.com
From Passion to Profit Conference, Center for Journal Therapy, Denver, 2011
Group Process taught by Kate Thompson, MA, CJT, Theraputic Writing Institute, 2012 http://twinstitute.net
Curriculum Design taught by Kathleen Adams, LPC, Theraputic Writing Institute, 2012 http://twinstitute.net
Progoff, Intensive Journal Method taught by Rae Hight, RN, MA, LMHC, CJT, Theraputic Writing Institute, 2014 http://twinstitute.net
Progoff six-day Intensive Journal® workshop, Denver, 2015 http://intensivejournal.org
Journal Conference 2016, Kanuga Conference Center, North Carolina
The Third Eye: self-supervision and reflective practice, led by Kate Thompson, MA, CJT, ongoing since 2012 http://katethompsontherapy.com
Top Twelve Highlights of Days of Coffee and Poetry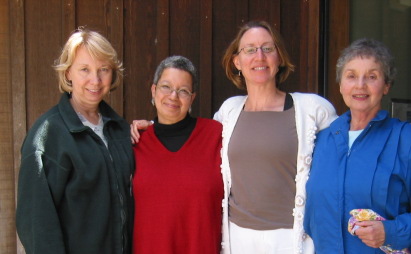 The Colorado Independent Publishers Association recognizing Hunger Speaks with the 2010 Past President's Award, which goes to the one book with the highest score from the judges in any category; a Merit Award in poetry; and the EVVY for memoirs http://cipabooks.com/cipa-evvy-awards
The National Indie Excellence™ Awards recognizing Hunger Speaks as a finalist in the 2010 poetry category http://indieexcellence.com
Too many classes to count at Lighthouse Writers Workshop with poet and teacher extraordinaire Mike Henry https://lighthousewriters.org
Six months Master Class with Denver Poet Laureate Chris Ransick, 2007
Two blessed workshops at Iowa Summer Writing Festival, University of Iowa
One amazing week with Laura Davis and Natalie Goldberg at Making Peace—The Power of Writing and Reconciliation
Apsen Summer Words with brilliant poet and insightful teacher Jane Hirshfield
A dazzling week with Marie Howe and Ellen Bass at Truth and Beauty, Taos, New Mexico, 2009
Years of monthly gatherings with writers-writing-first-books groups led by writing coach Cynthia Morris (http://originalimpulse.com) with a manuscript begun years earlier in the living room of writing coach Deb McLeod (http://debmcleod.com)
Many happy years co-hosting with poet Faye Quam Heimerl the now sadly defunct Third Thursday poetry series at now sadly defunct Forza Coffee Company
Arguably the most fun: Reading on a street corner on Santa Fe Drive for First Friday, invited by Denver Poet Laureate Chris Ransick, April, 2008
Answering my question, What the heck is poetry therapy? at National Association of Poetry Therapy Annual Conference, Denver, 2002, which eventually led to my writing in a journal therapy group, 2002-2005, led by Kathleen Adams, psychotherapist, visionary and founder of The Center for Journal Therapy, which eventually led to all of the above, unfolding step by step and yes by yes...